Election Night 2008 - Grant Park, Chicago
Inauguration, 2009
The President and Cabinet, 2009
Elevator Manifest - Washington, DC
Marine One lift from the White House South Grounds
White House South Lawn Arrival, 2016
President Barack Obama gives his State of the Union address to a joint session of Congress in the House Chamber of the U.S. Capitol, Washington, D.C., 2010
Almost Six in the Staff Hold, New York City
Signing Table. Washington, DC
President Obama, Senegal's Gorée Island, stands in the "door of no return," where Africans were led as slaves onto ships bound for America.
People line the street as President Barack Obama's motorcade travels through Dar es Salaam, Tanzania - 2013.
President Barack Obama and First Lady Michelle Obama, visit Robben Island, South Africa 2013
President Obama greets former Secretary of State Hillary Rodham Clinton in the Outer Oval Office. 2013.
Vice President Joe Biden takes a photo with a cell phone of President Barack Obama, First Lady Michelle Obama, and TAPS Kids on departure from Arlington National Cemetery - 2014.
President Barack Obama talks with the colorfully dressed members of the Patt Holt Singers in the Diplomatic Reception Room of the White House - 2014.
President Barack Obama and First Lady Michelle Obama sing songs with Girl Scouts during the White House Campout, as part of "Let's Move! Outside" on the South Lawn - 2015.
President Barack Obama talks to a young diner at Torchy's Tacos in Austin, Tx. - 2016
Brian Mosteller stands in the doorway, holding President Obama's remarks book before the president delivers a statement regarding the Supreme Court ruling on same-sex marriage - 2015
President Barack Obama looks at the Edward Hopper paintings now displayed in the Oval Office, Feb. 7, 2014. The paints are Cobb's Barns, South Truro, top, and Burly Cobb's House, South Truro. (Official White House Photo by Chuck Kennedy)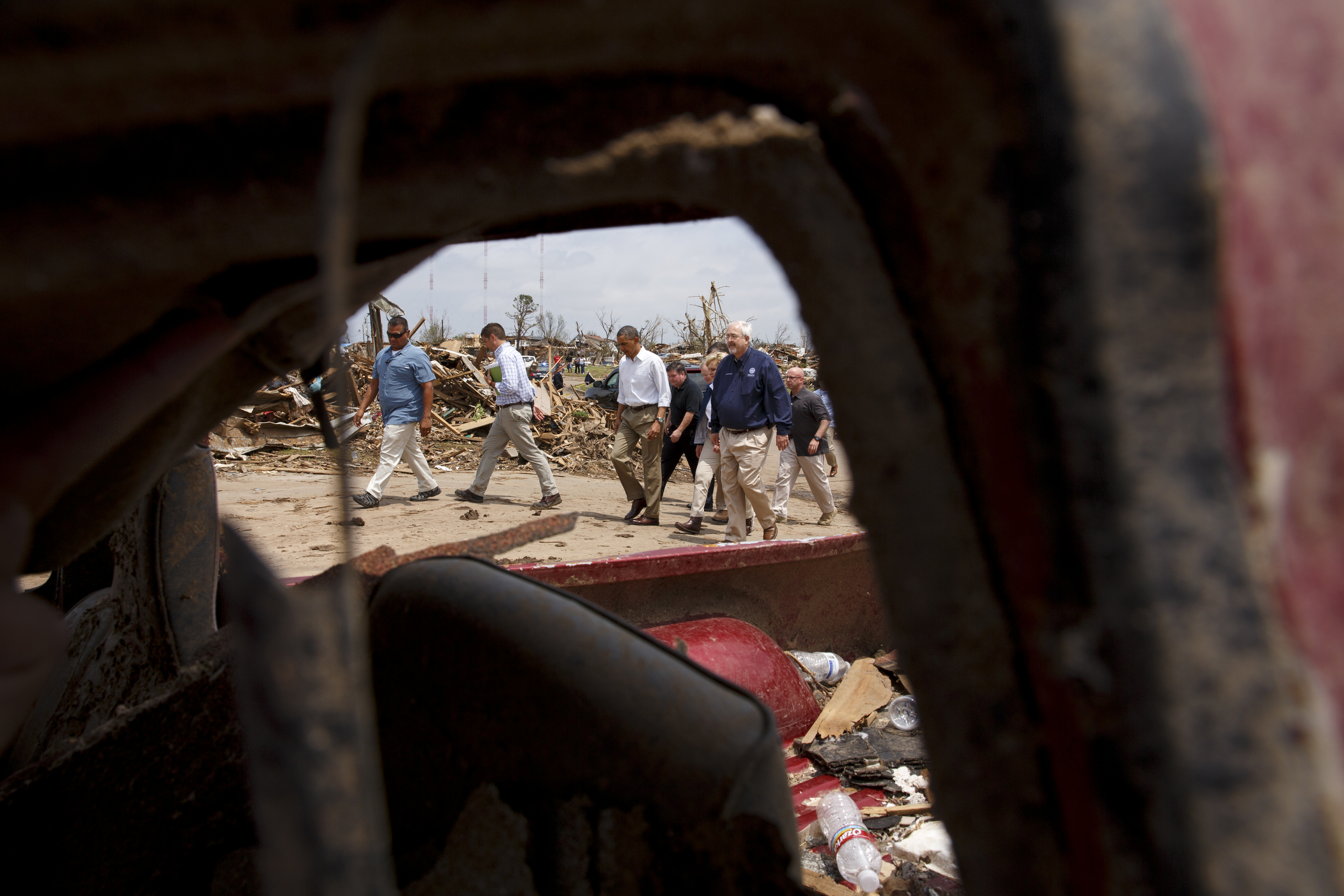 Affordable Care Act - 2010
Brandon Lepow briefing POTUS and FLOTUS before the WHCA Dinner in Washington, DC April 30, 2011
President Barack Obama delivers remarks to highlight the impact a sequester will have on jobs and middle class families, at Newport News Shipbuilding, in Newport News, Virginia, 2013.
President Barack Obama signs a line worker's shirt after touring the Amazon fulfillment center in Chattanooga, Tenn., 2013.
President Barack Obama speaks at Cairo University in Egypt, June 4, 2009.