President Obama arrives at Joint Base Pearl Harbor-Hickam in Honolulu, Hawaii, Aug. 31, 2016.
The view from the cockpit of Nighthawk 4 Osprey helicopter flying to Seward, Alaska. Marine One and Nighthawk 2 in the lead.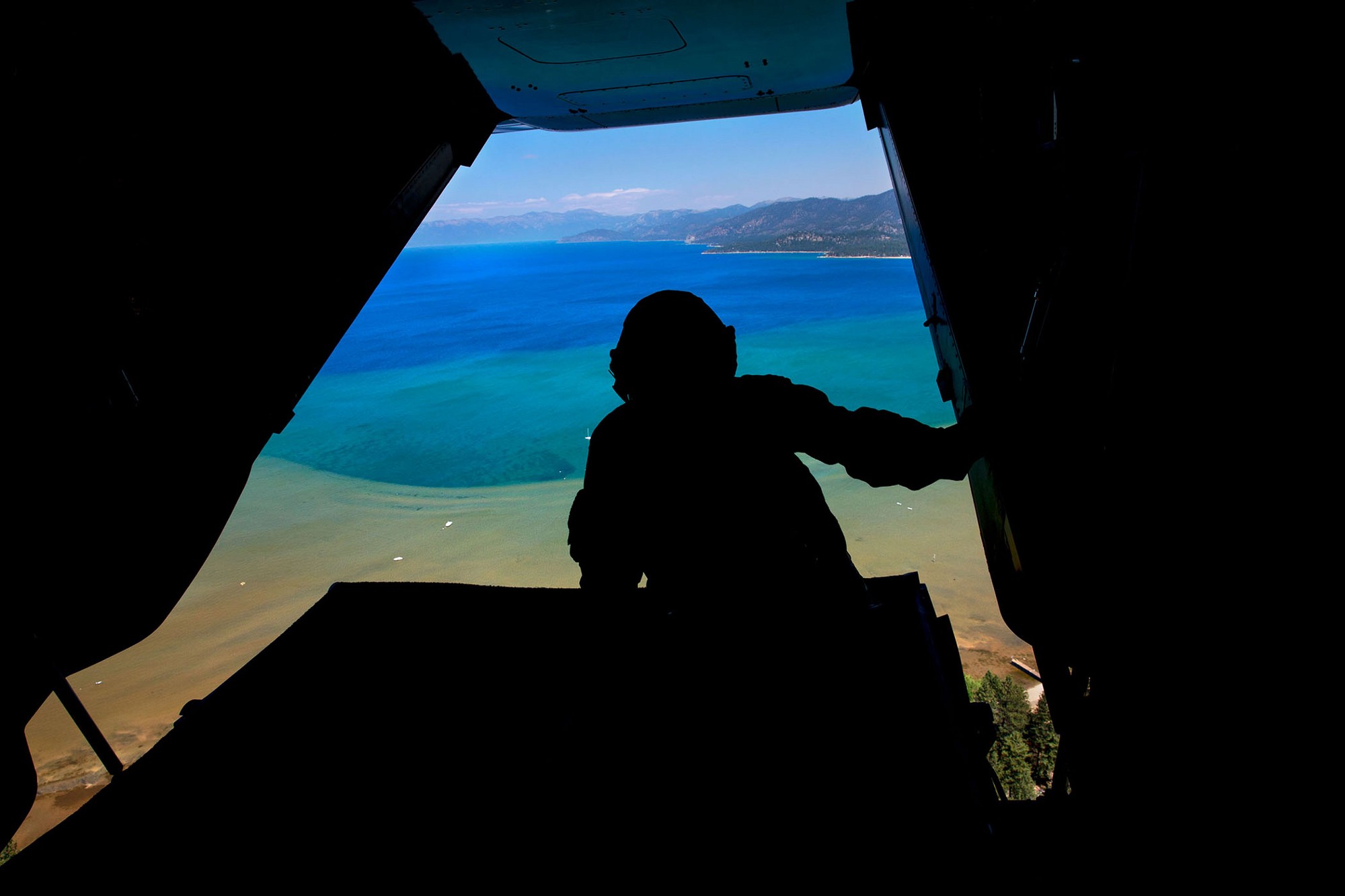 A U.S. Marine Corps crew member looks out the back of Nighthawk-4 en route to the 20th Annual Lake Tahoe Summit in Lake Tahoe, Nev., Aug. 31, 2016.